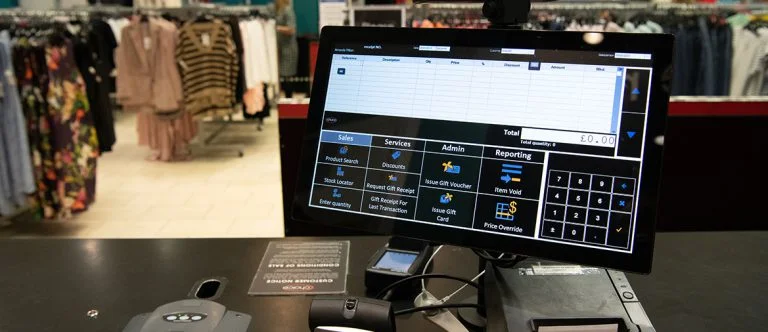 MWC Partners Implement Cegid Retail Y2 POS for Choice Discount
23 Sep 2019
In summary:
Retail-J no longer a viable platform for the future
Choice Discount wanted to work with a company they could trust
Liked MWC Partners and Cegid Retail's rich function
MWC Partners' ran a proven migration strategy
The carefully planned rollout was delivered successfully
Choice Discount saw immediate performance improvements
Choice Discount is the original High Street discount retailer. Founded in 1966 by Cornelius Donovan, the company started out as a manufacturer of ladies' clothing operating from a factory based in Benfleet, Essex.
With an entrepreneurial spirit and an eye on growth, Cornelius saw an opportunity to diversify and opened his first store in the nearby town of Hadleigh, providing a retail outlet for his company's products and reaching a wider market.
Today Choice Discount is run by Cornelius' two sons, Neil and Mark Donovan, whose vision is to offer customers an ever-changing selection of fashion, accessories and home brands, such as Next, Kickers and T.M. Lewin, at extremely competitive price points.
Their success is demonstrated by the fact that Choice Discount now has 21 stores across the south east of England, with an annual turnover of £29 million and over 500 employees.
Finding a replacement for Retail-J
Choice Discount had been a committed user of the Retail-J POS system for more than ten years and were reluctant to change. But the absence of a software roadmap and no ability to implement contactless payments meant that, for Choice Discount, Retail-J was no longer a viable platform.
The selection process was run in-house and led by Neil Donovan, who takes responsibility for IT: "As well as replicating our system functionality it was really important to us to work with a company we could trust – and in fact that became our number one consideration. We've been working with the team at MWC Partners, who originally rolled out Retail-J to our stores, for over 10 years. They really understand our business and we have a good relationship with them, so we decided to ask them to help evaluate our options."
Having reviewed the market, Choice Discount asked MWC Partners to configure and install a Cegid Retail Y2 POS evaluation system with the same baseline functionality as Retail-J. "We didn't know much about Cegid's Retail Y2 POS solution but when we looked at what it could do we were really impressed with its incredibly rich functionality." Y2's architecture represents a significant technological advance over Retail-J. The system uses a single central database, running inside a virtual machine on dedicated servers, with all POS devices connected online, and full standalone mode if communications are lost.
"Confirmation that Y2 was the go-forward solution came when we walked up and down Regent Street and saw how many big names were using Y2. That visit gave us the final bit of confidence we needed."
Choice Discount placed the order for Cegid Retail Y2 POS at the end of 2017. MWC Partners commenced business analysis, consultancy and configuration work in March 2018 which was completed by September 2018, when the project was put on hold to allow Choice Discount to focus on the upcoming Christmas period. Final testing resumed in January 2019 and with no further changes required the system was deemed ready for deployment in February.
Migrating from Retail-J to Cegid Retail Y2 POS
ey to any successful implementation of enterprise software is migration from the existing system to the new solution, and especially management of central systems data. MWC Partners have developed a proven Retail-J to Cegid Retail Y2 POS migration strategy that is underpinned by a series of Y2 to Retail-J interfaces. These include sales and payments, stock, users, goods in and out, stock transfers, adjustments, purchase orders into warehouse from supplier, purchase order receipts, gift vouchers, credit notes, employees and users. This is critical for the period when a retailer is operating a mixed estate of old and new systems. Store staff for example benefit from the ability to recall a transaction irrespective of whether it was performed on the old or new system.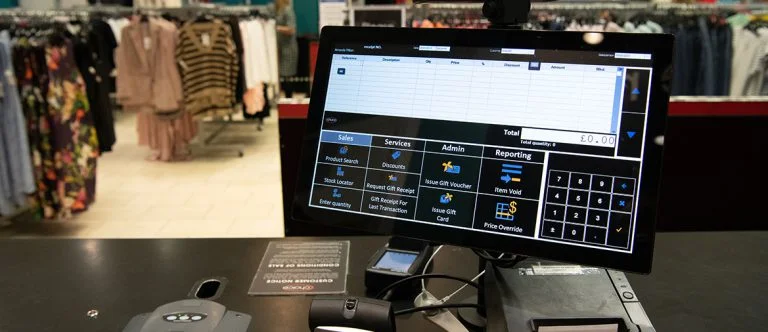 After piloting the system for just seven days, Choice Discount were so confident in MWC Partners and Y2 that they made the decision to embark on a rapid rollout of the system. As Choice Discount had recently invested in new POS hardware, MWC Partners recommended simply swapping out hard drives on site. A buffer stock of just 30 drives was purchased – enough to complete a week's rollout.
Y2's architecture allows for all POS configuration to be incorporated on the central server so that all that is required on site at installation time is to power up the POS device, set an IP address and store name and number. The POS then automatically looks out over the network to Y2's central database, downloads the configuration, product and price files to enable standalone operation, and is available immediately for use. Data file broadcasts, which could take several hours, are now a thing of the past.
Roll-out took place in the evenings three nights a week. MWC Partners' engineers arrived before closing time, installed new hard drives in the base units, ran up the POS and personalised them ready for trading, with the whole process taking less than two hours. Existing hard drives were taken back to MWC Partners to be re-imaged with the Y2 gold build, ready for re-use.
Early the following morning Choice Discount's inhouse trainers went in to store to train shop staff in the use of Y2, with the store trading on the new POS the same day. Marjorie Ward is Choice Discount's Auditor and Head of Training: "It all went so smoothly. We were expecting support calls to start coming in after switchover but it just never happened. And store managers kept reporting back to say how impressed they were with the new system." Where there have been support issues, MWC Partners have been very responsive. "The team have done a splendid job", commented Marjorie. "I can't praise them highly enough."
Immediate performance improvements
Choice Discount have seen immediate performance improvements from the new system. Y2 is faster to use at the point of sale, is more intuitive and delivers faster transaction throughput. Y2's on-line architecture not only provides one view of stock and immediate access to transactional information, it also offers enhanced security around gift card redemption. Cashing up is faster and more straightforward and cuts down on time spent in the back office. "With the configuration we have now, Y2 does exactly the same as Retail-J, but in a better way."
Choice Discount has subsequently integrated Y2 with their existing warehouse system. Neil says he has been impressed with the ease with which sales and stock data can be retrieved; "Actually one of the big benefits of Y2 is how easy it is to get data in and out. For example, shortly after rollout we had a query from our payment solution provider regarding some transactions. To investigate the issue we quickly exported data from Y2 and forwarded the data to them. The job was completed within minutes – that would have been slow and laborious work with Retail-J."
With the last store now installed, Choice Discount are looking at how Y2 can be leveraged to further enhance business operations, reduce costs and increase efficiency. Queue busting, improved sales and replenishment reporting and support for concessions are imminent projects. "Y2 does everything we want and more. We're looking forward to exploiting the solution to its full potential", Neil commented.
Reflecting on the project, Neil summed up: "The project with MWC Partners has been seamless. It's been delivered on time and to budget. The planning was there and MWC Partners are a great team who work well together and are dependable. You're not just a number like you are with a lot of other companies. What you see is what you get, and what you get is good, and it's personal."