Cegid Retail mPOS
Cegid Retail mPOS is a mobile POS solution designed to help retailers drive engagement with customers and create new sales opportunities. mPOS empowers store staff to bring a full suite of mobile POS and omnichannel services direct to customers on the shop floor.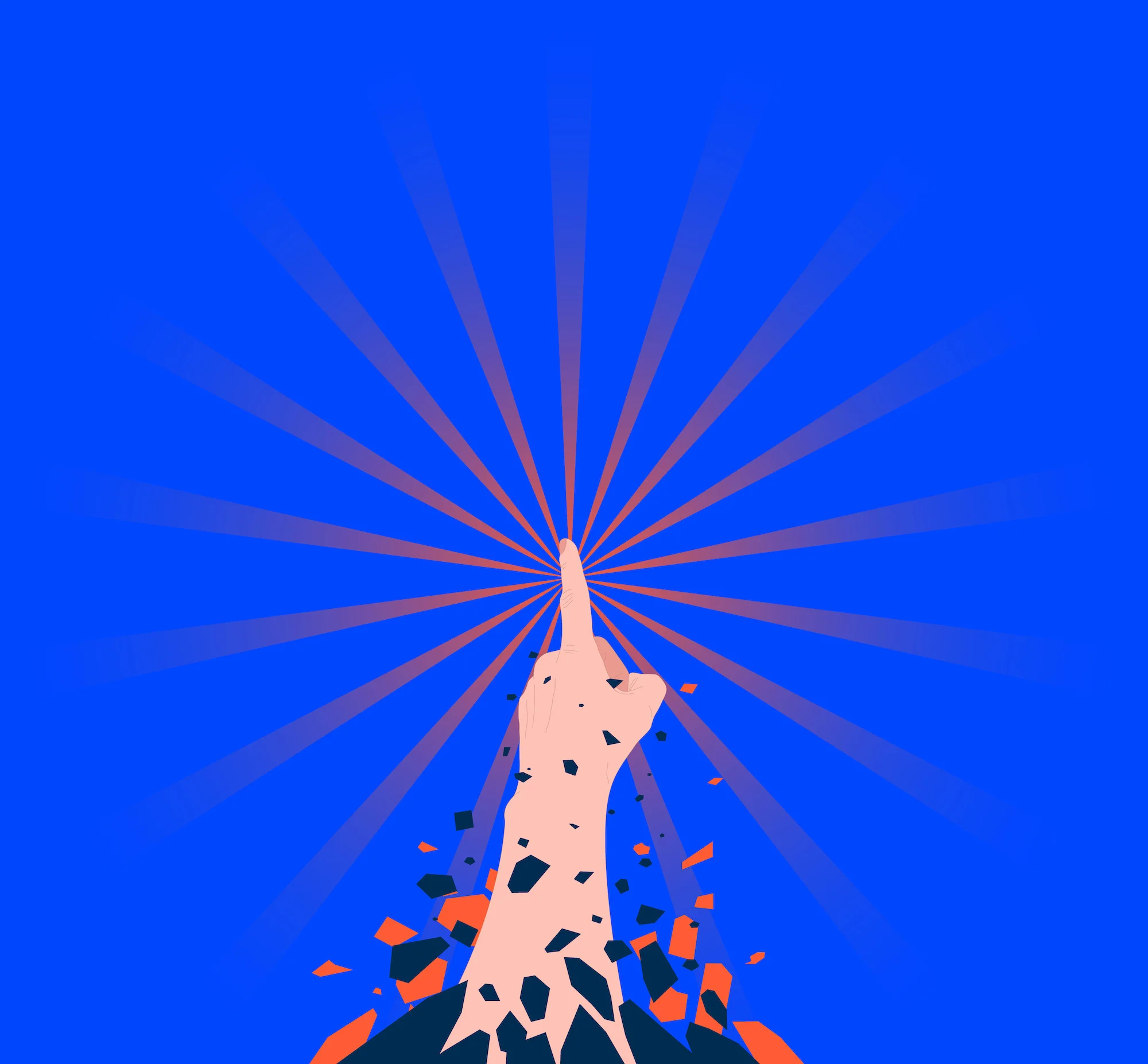 Cegid Retail mPOS is ideal in situations where customers want to shop quickly, know what they want, or for use in appointment retail. With full mobile POS functionality, sales associates can serve customers efficiently wherever they are in store. mPOS makes it easy for sales associates to search for products, search and edit customer details, create and manage orders and take electronic payments. It provides mobile access to omnichannel services including click-and-collect and home delivery, and to a retailer's extended product catalogue and real-time stock information.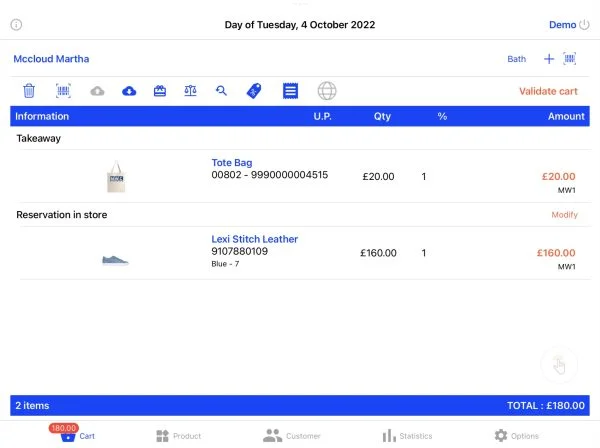 Point of sale
Features include queue busting, checkout with simple sales and mixed baskets, split payments, refunds, e-mail receipts, serial numbers, discounts and promotions.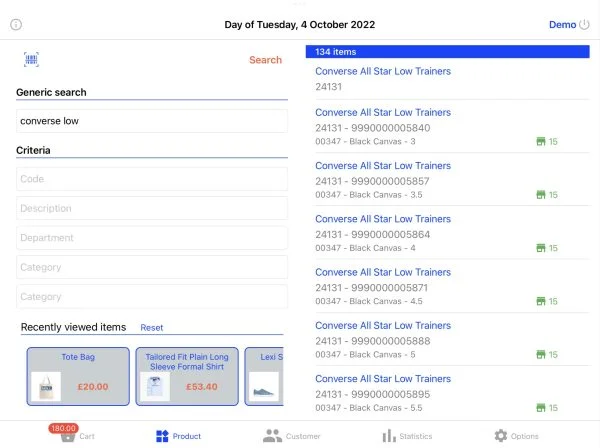 Omnichannel
Search for and sell items from your product catalogue unavailable in store and ship from store; process click and collect web orders and e-reservations.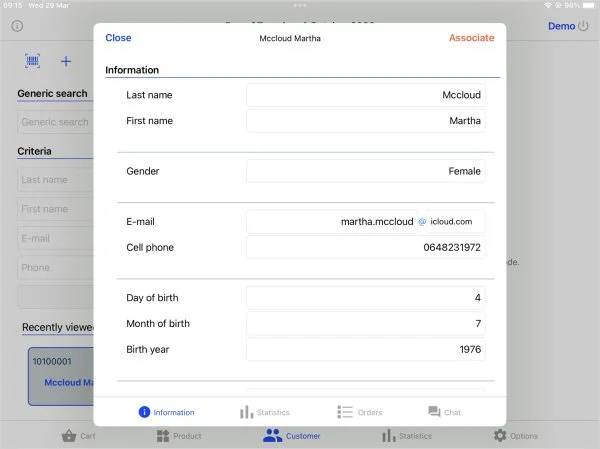 CRM and Loyalty
Capture or edit customer details, view or create customer accounts, purchase history and loyalty tiers and points, associate account with a transaction.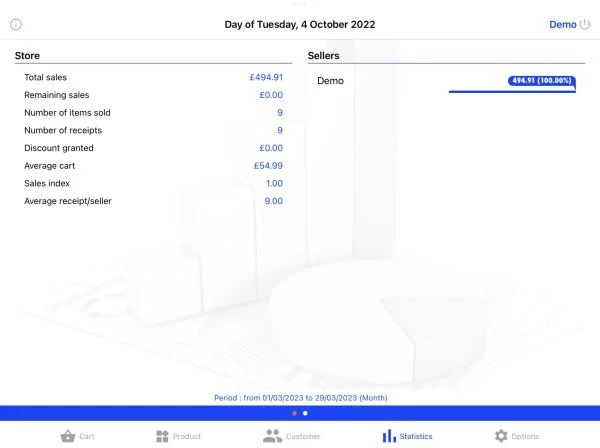 Store Insights
View sales against targets in real-time: by store, merchandise or sales associate, view average basket size and discounts granted, share flash reports.
Cegid mPOS helps sales associates serve customers faster, build better relationships, improve service and increase sales. Key capabilities include:
Checkout and mixed basket – scan products and serial numbers, associate transaction with customer, apply promotions, take electronic payment
Queue-busting – process sales on the shop floor or suspend transaction to send to fixed POS
Order management – locate items, choose inventory to sell from and create order, enter or select delivery address, create reservation, ship from store or warehouse or collect in store
Tax refund – integrated with Global Blue and Planet, offering validation/document printing
Catalogue extension – select items from digital catalogue, collect and upsell, take deposit
Customer information – capture and edit customer data, view account and purchase history
Open/close business day – identify salesperson, select business day date and open or close
Store performance – monitor store, department or salesperson sales and targets